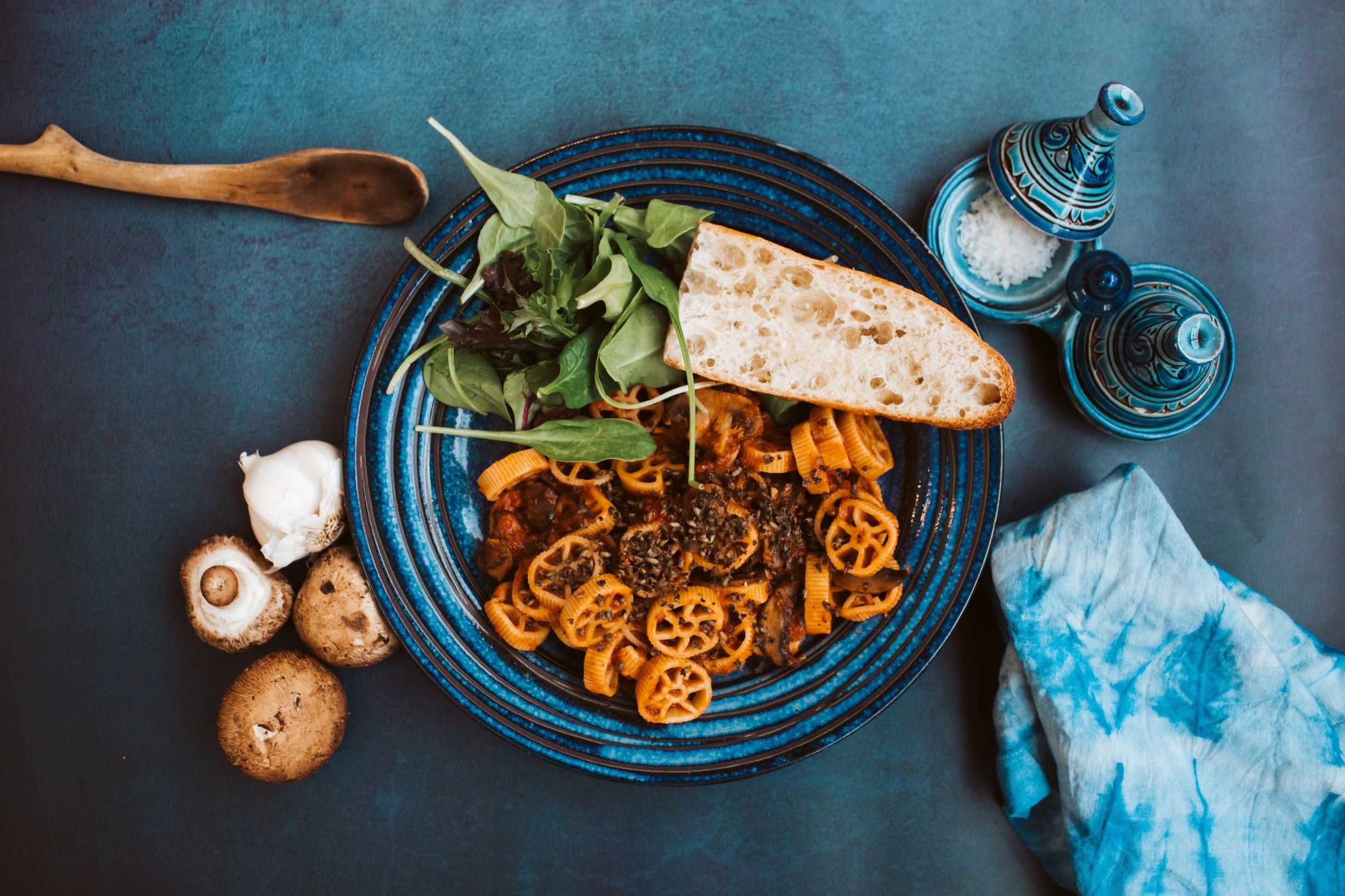 Pinwheel Pasta with Marinara sauce & Bessobela (sacred basil)
Pinwheel Pasta with Marinara sauce & Bessobela (sacred basil)
INGREDIENTS 
1 pound dry pinwheel pasta, or other short pasta, such as penne
2 tablespoons olive oil
1 small yellow onion, finely chopped
3 cloves garlic, minced
Pinch of red pepper flakes (optional)
1 1/2 cups slices cremini mushrooms (optional)
1 full jar of your favorite marinara/pasta sauce (26 oz)
2 tablespoon Bessobela, plus more for garnish
Salt for boiling pasta
Salt and pepper to taste 
STEPS
1. Prep your veggies! Chop the onion, mince the garlic, and slice the mushrooms (I know mushrooms are contentious so only if you want them)
2. Bring a large pot of salted water to a boil. Add the pasta to the pot and cook until al dente, about 10 minutes, or as the packaging instructs. Test the pasta to make sure it's done, then strain. 
3. While the pasta is cooking, in a medium saucepan, heat the olive oil on medium heat. 
4. Once hot, add in the onion and garlic, and cook until softened and translucent, 3-4 minutes. Toss in the mushrooms, bessobela, and chili flakes and sauté for another few minutes - if the onions start to burn or seem dry, pour in an additional tablespoon or two of oil. 
6. Add the pasta sauce. When it begins to simmer, add in the strained pasta, stirring with the heat on for 1-2 minutes, then remove from heat. Taste and season with salt and pepper as needed. Sprinkle with bessobela to serve and enjoy!
Serves: 4-6 | Prep time: 5 minutes | Cooking time: 20 minutes