HOORAY!

You scanned the QR code! Now what?

First off - all of us here at Brundo Spice Company (and also the Earth) want to say THANK YOU for participating in this program.
WHAT IS IT, you ask?
You return your empty bag or jar, we refill it, you pay 15% less than what you originally paid, and we send it back to you!
WHY ARE WE DOING THIS?
We want to REDUCE the amount of packaging we buy in the first place and encourage REUSE of spice bags and jars amongst customers.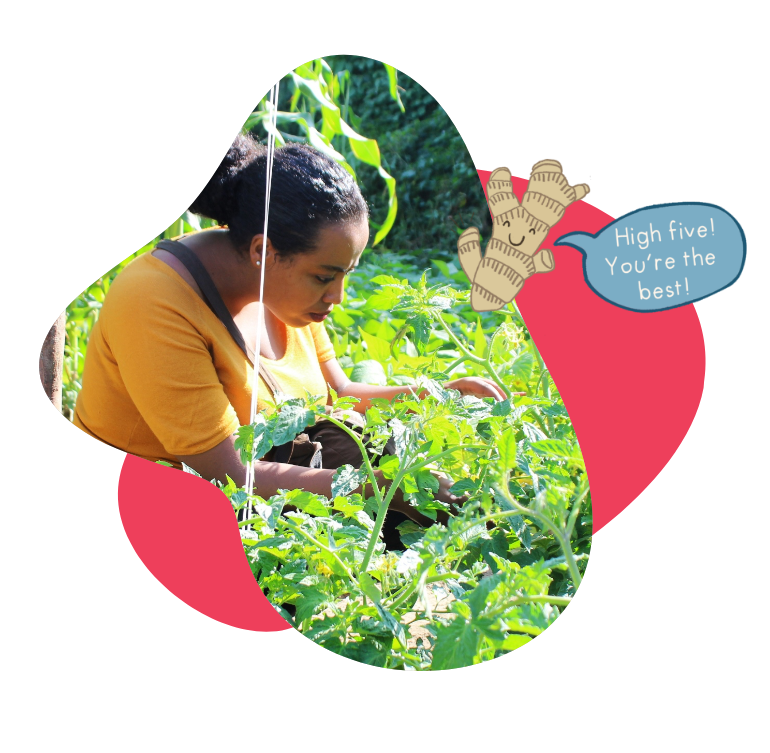 Every day, our small team works hard to find new ways to push our company forward. Not only are we committed to showing the world the beauty of East African cusine through high quality herbs and spices, we are committed to providing our products in the most ethical and sustainable way possible.
Instructions For Printing The Return Label:
Click HERE or on the poster, it will take you to the USPS Returns Customer Self-Service webpage.

Our information is already in the system so you don't need to do anything in the first box (RMA not needed)

In the second box, you will enter your address information so we can keep track of who is returning what, and after refilling we can return the inventory to the correct address:)

It is not necessary that you include merchandise description, but u do u!
Service type is predetermined so all you have to do is select which size label you would like to print (4x4 or 4x6).
Follow directions given by USPS for the rest of the shipping process. Don't hesitate to email us at info@brundo.com if you have any questions!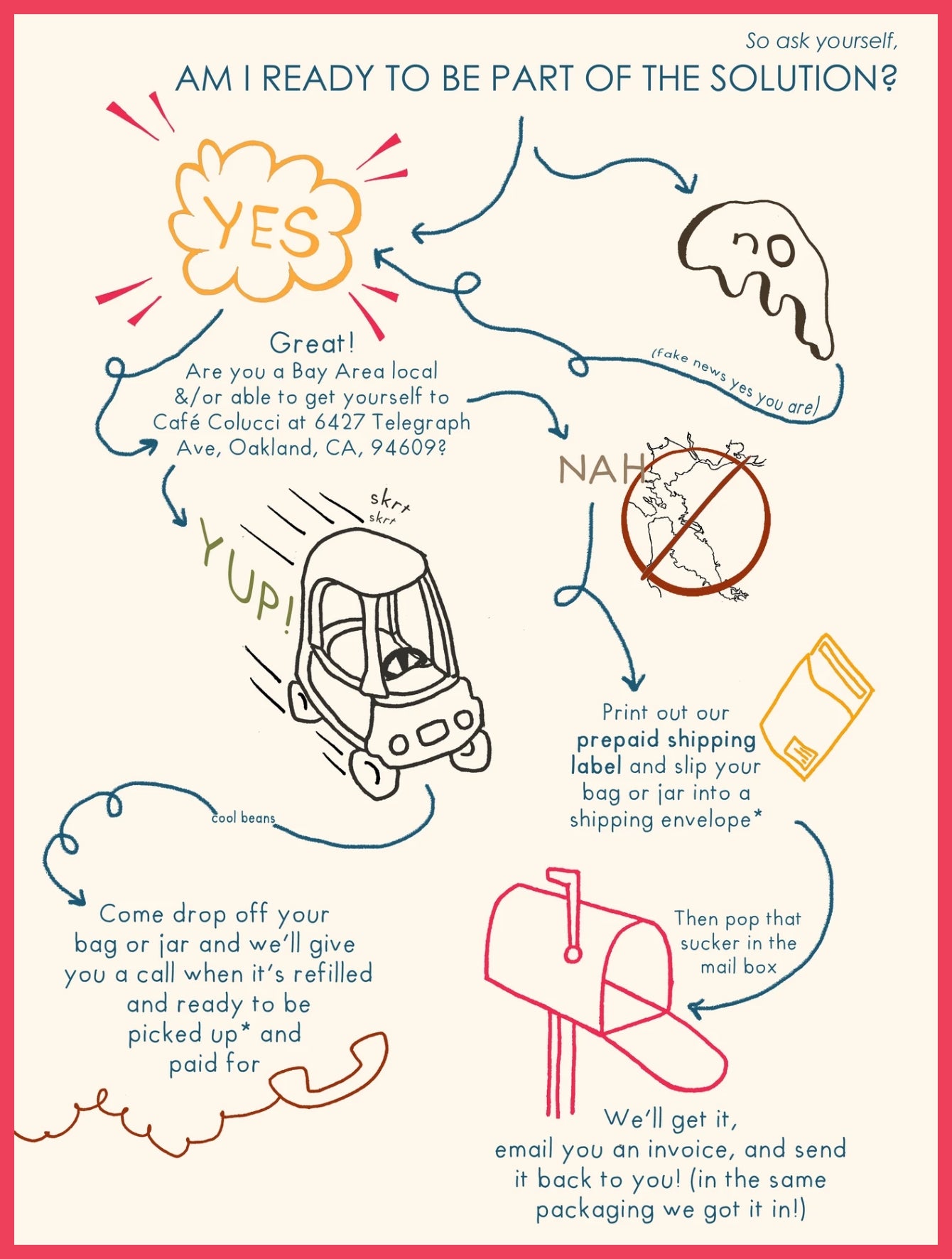 Will It Really Make A Difference?
Good question! Let's compare the environmental cost of...
…tossing your bag and simply ordering more spices…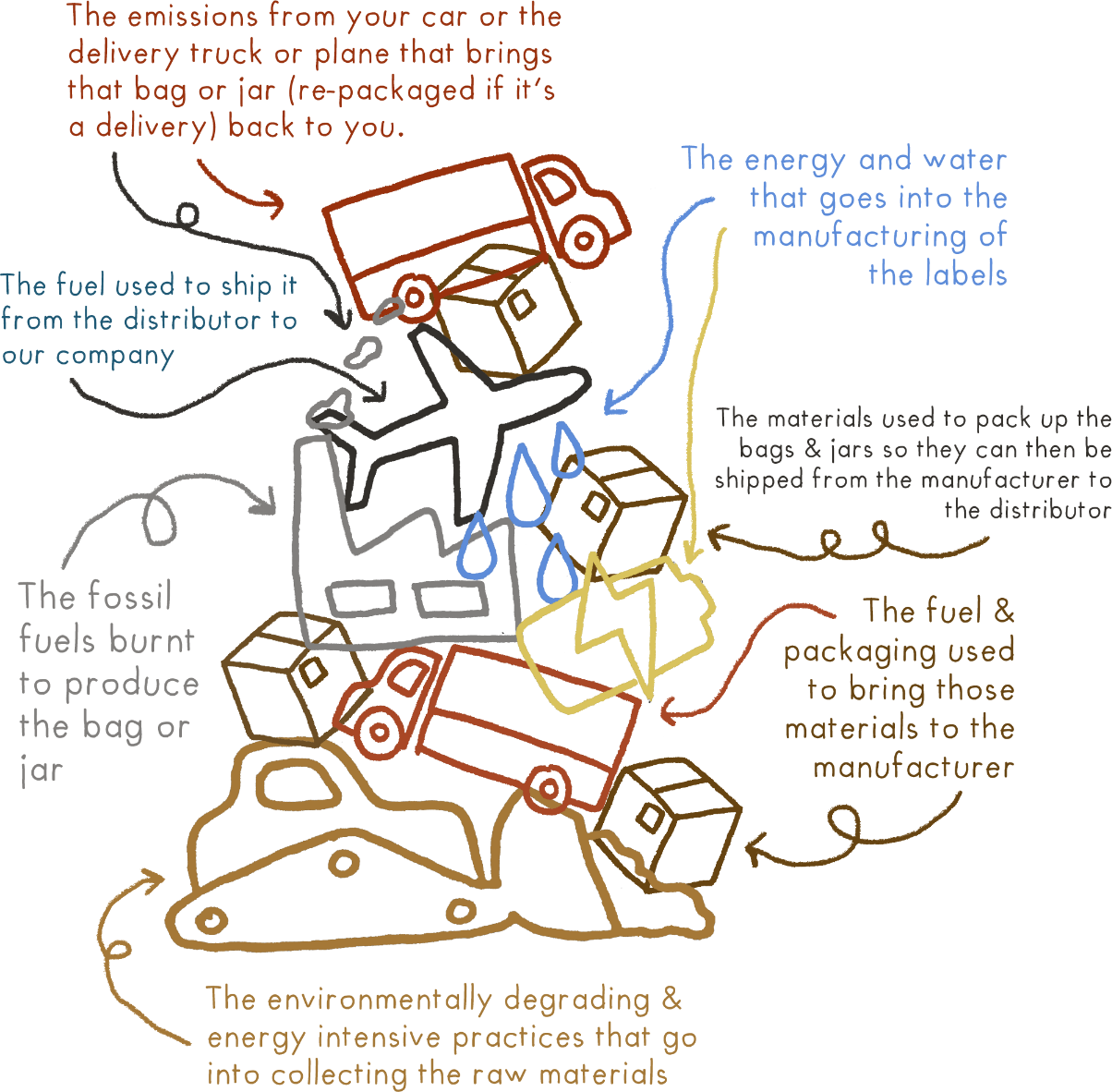 …participating in our refill program!

Let's get started
* Depending on inventory, your spices may be ready on-the-spot, but could also take a week or more, we recommend contacting us first to make sure the spice you want is in stock.
* If you are shipping a jar, please wrap in newspaper to prevent breaking.
* Refilled products are 15% off their original price, does not apply to niter kibbeh or coffee.