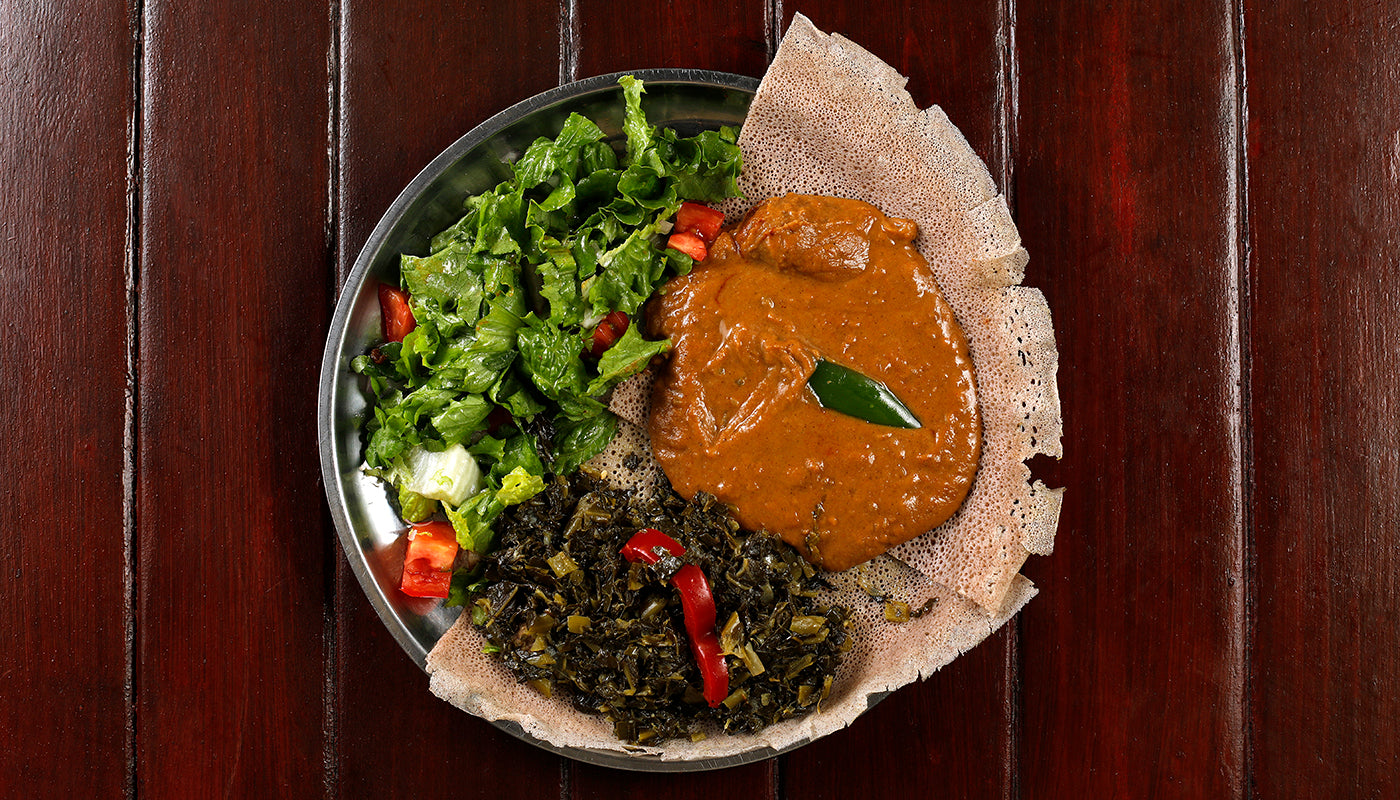 Shiro/Shuro (Spicy Ethiopian Chickpea Blend)
Shiro/Shuro (Spicy Ethiopian Chickpea Blend)
For those of you familiar with Ethiopian food and Shiro, welcome! You know why you're here, so get cooking! For those of you who don't know, Shiro is a savory legume blend: protein-packed, velvety goodness, and utterly addictive. When we were working out of the restaurant, did I constantly have a bowl of Shiro in front of me that I injera-spooned into my mouth with the fervor of a 3-year-old that just discovered ice cream? Absolutely. 
INGREDIENTS
1 cup Shiro Mitten
1/2 cup minced onion
1/4 cup minced garlic 
1 tomato, finely diced
1 jalapeno, sliced - no seed (optional)
1 teaspoon salt
5 cups water
PREPARATION 
Mince onion and garlic, finely chop the tomato.
STEPS
Cook finely diced onion in a tablespoon of the oil over medium heat until tender. Stir frequently for 6 minutes, allowing the onion to slowly sweat (set aside 1 cup of hot water to add as needed to prevent browning).
Add the rest of the oil and cook until onions are translucent and tender, for about 2 minutes
Add in the tomato and mix, allowing for the sauce to cook down, approximately 6 minutes
Add garlic and sauté, adding splashes of water as needed. Cook until fragrant, about 1 minute
Add what is left of the 4 cups of water, and bring to a boil
Pour in the shiro powder and stir frequently to ensure the mixture is not lumpy. 

Keep high heat for another 4 minutes

Reduce heat slightly so that the mixture is simmering, not boiling. The shiro will thicken as it simmers; add water as needed to arrive at desireable texture and thickness

Stir in the bessobela, add sea salt to taste, and garnish with Jalapeno (optional)
Serves: | Prep Time: 7 minutes | Cooking Time: 35-40 minutes