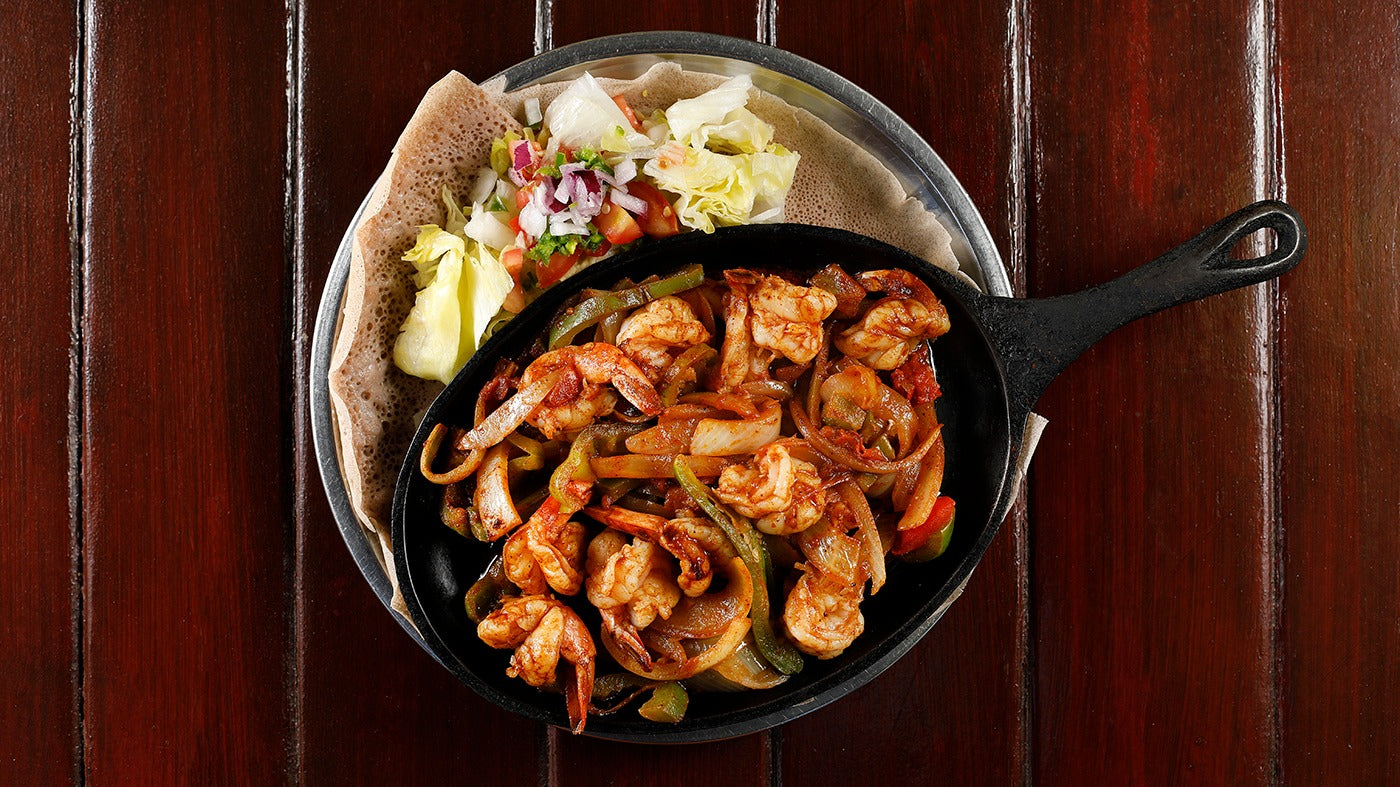 Shrimp Tibs (Sautéed Shrimp in Ethiopian Spices)
Shrimp Tibs (Sautéed Shrimp in Ethiopian Spices)
INGREDIENTS
1 lb of shrimp, peeled and cleaned  
1 cup onion, julienne cut
1 cup red bell pepper, julienne cut
1/2 cup green bell pepper, julienne cut
2 tablespoons 
Niter Kibbeh
1 diced roma tomato
1 teaspoon ground 
Korerima
1 twig fresh rosemary 
1 jalapeno, sliced lengthwise into quarters (optional)
1 heaping tsp 
Berbere
 (or 
Mitmita
if you want extra spicy)
Sea salt to taste
PREPARATION 
Peel and de-vein shrimp, cut onion, bell pepper, tomato, and jalapeno. Grind Korerima from a whole seed to a fine powder using a spice grinder.
STEPS
On a hot skillet, sauté the onions and bell peppers in the Niter Kibbeh, allow to cook for 10 minutes so the bell peppers and onions can cook down.
Add in the korerima, jalapeno, rosemary, and tomatoes, and sauté for another 5-10 minutes. Add more Niter Kibbeh or a small amount of water if the veggies begin to burn. 
Finally, add the Berbere and shrimp, and cook until the shrimp turns pink and curls, about 2-5 minutes. 
Serve hot with Shouro over injera and enjoy!
Serves: 4 | Prep time: 10 minutes | Cooking time: 25 minutes