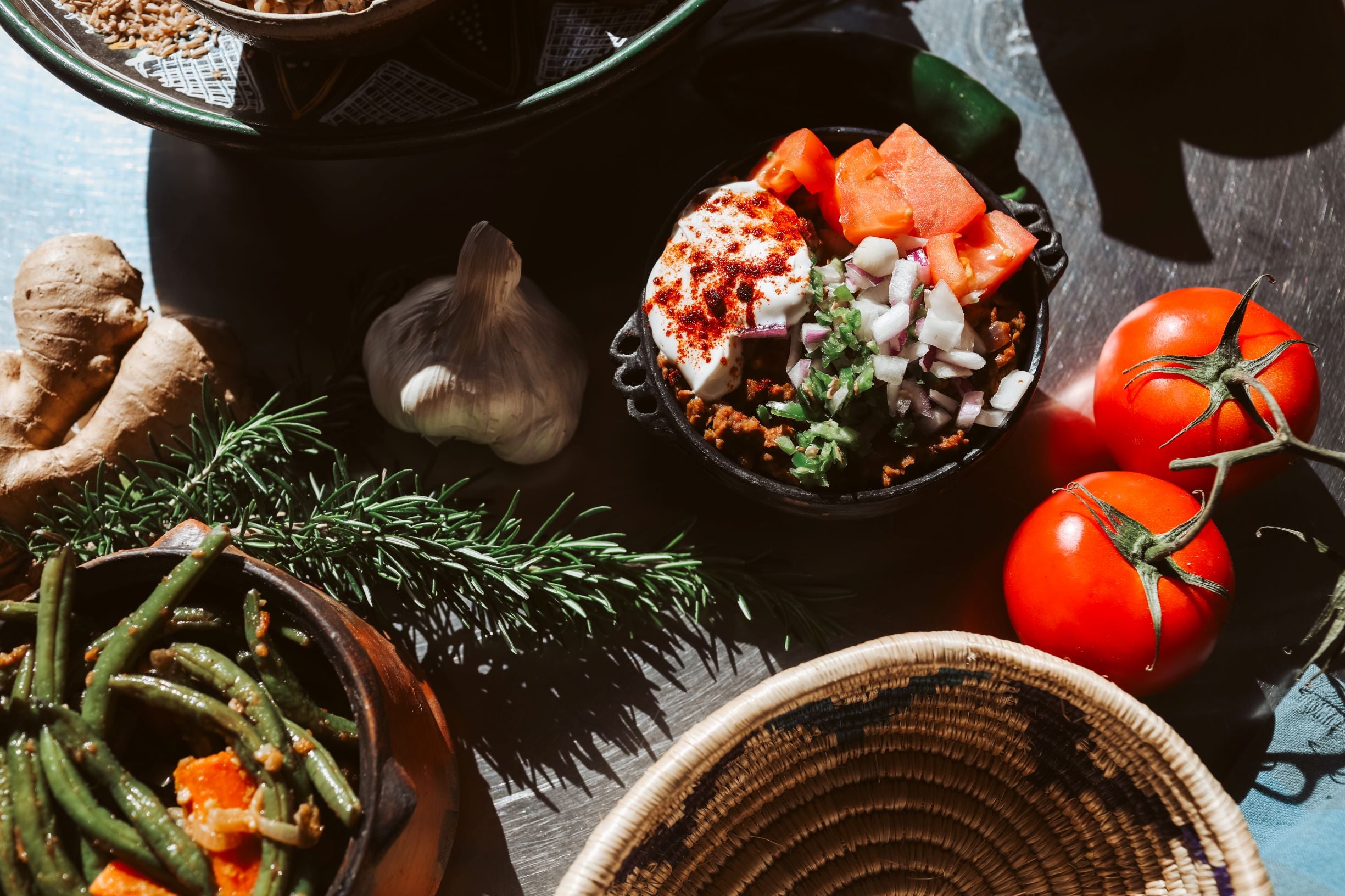 Fuul (Fava Bean Mash)
INGREDIENTS
1 can Mideast Fuul Mudammas Fava Beans 
2 tablespoons Niter Kibbeh (or oil to make it vegan)
1/4 cup red onion, diced 
3/4 of a large roma tomato, diced
1/2 jalapeno, diced 
1 heaping tsp Berbere 
Sea salt to taste

FOR GARNISH
1-2 heaping spoonful(s) of sour cream
The remainder of the large tomato, chopped into bite-sized chunks
1/2 jalapeno, diced
2 tablespoons of red onion, diced
Pinch of Berbere (or many pinches)
 
PREPARATION 
Dice the red onion, tomato, and jalapeno. Remember to set aside some of each for the garnish. 
STEPS
In a small saucepan, melt the Niter Kibbeh and add in the Fava Beans, red onion, jalapeno, tomato, berbere, and salt. 
Let simmer for 5-8 minutes, until the beans are soft and most of the liquid has evaporated. 
Using the back of a spoon, mash the beans into a paste-like texture. 
To serve, place the mash in a bowl and garnish with sour cream and the rest of the diced onion, tomato, and jalapeno.
Finally, add Berbere to taste and enjoy!
Serves: 1-2 | Prep time: 10 minutes | Cooking time: 10 minutes